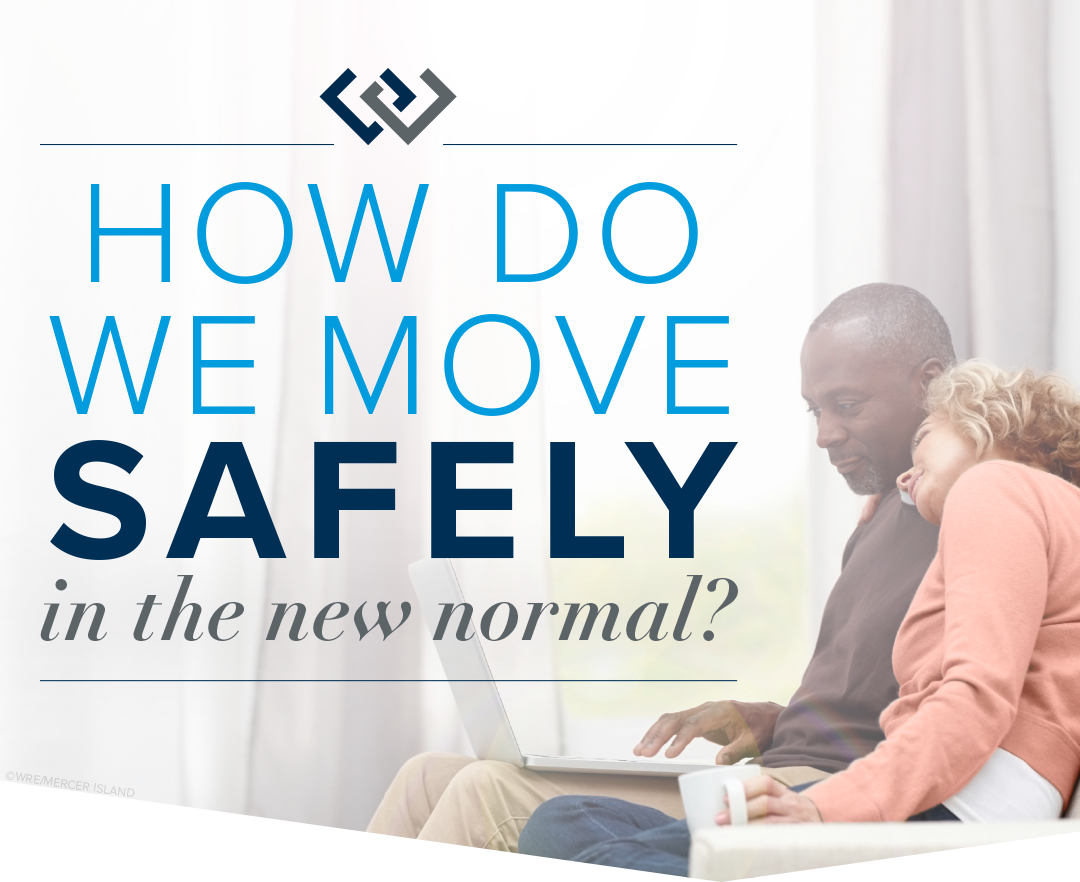 While buying and selling real estate was recently deemed essential in Washington State, the landscape looks very different than it did before the COVID-19 outbreak. Real estate offices remain closed to the public with agents (like me) working remotely and hosting virtual client meetings. Important safety regulations prohibit in-person open houses and limit the number of people who can tour a home or attend an inspection. Social distancing will remain at the forefront as we wait for a vaccine or treatment to become widely available.
So how do you buy or sell a home safely in this new environment? Thanks to modern technology, there is a lot I can do to help you through the process while minimizing the risk to you and the community. Here are some tips on how to do it right…
---
TIPS FOR BUYERS
Do your homework

before

you tour a home in person. Take a virtual online tour, research the neighborhood and ask your agent to delve into the property and title history. If a virtual tour isn't available, your agent can give you a preview via FaceTime or Skype while walking through the home.

Get pre-qualified.

Knowing your exact budget in advance will help you save time and avoid any non-essential showings.

Schedule a 1-hour showing window.

When you think you've found "the one" and are ready to tour it in-person, have your agent book a full hour so that you are less likely to run into other buyers. This will also allow time for each person to see the home since there is currently a limit of just 2 people in the home at once, including the agent.


Meet your agent at the home.

Instead of carpooling, drive separately and then wait in your car until your agent confirms that the home is empty and ready to tour. Condos may have special rules for showings and you'll also want to take separate elevator trips if you're touring a high-rise.


Play it safe during the tour.

Wear a mask, wash/sanitize your hands when you enter and leave, limit touching of surfaces, and maintain at least 6 feet of social distance from your agent at all times. Assume you might be recorded by the homeowner and observed by neighbors.
Meet virtually with your agent. When it's time to write an offer, your agent can use any number of video conferencing apps to share documents with you and discuss them in real time. You can then sign and authenticate all contracts electronically via a secure service such as Authentisign.

Don't

skip a professional home inspection. Due to the difficulties around seeing the home in person, it is more important than ever to make sure you know of any underlying issues it may have. The 2-person rule still applies at inspections so your agent will likely request the seller's permission for you to be in the home alone with the inspector while the agent waits in the car. You'll also need to make sure you and your inspector comply with all social distancing and safety rules.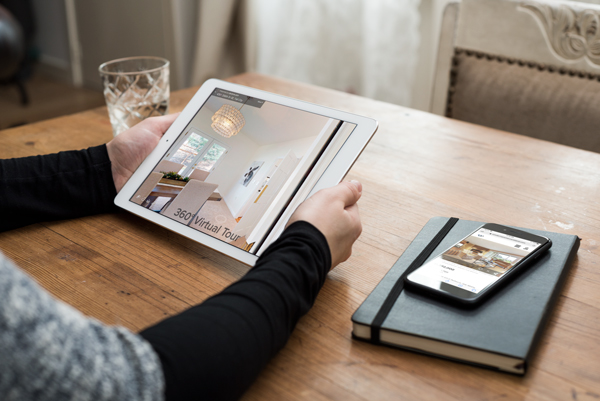 ---
TIPS FOR SELLERS
Give your listing agent a virtual tour.

Rather than meeting in person, utilize an app like FaceTime or Skype to virtually walk your agent through your home using your smart phone. Hold meetings virtually whenever possible and sign documents electronically through a secure service such as Authentisign.


Move out first if at all possible.

This makes it practical for buyers to comfortably view your home while following the current 2-person limit for home occupancy during showings. It also protects you from any potential exposure—especially important if you are in at at-risk age group and/or have health problems.


Time the market with expert advice.

Talk to an agent you can trust who follows the ins and outs of regulations from the Governor's office and also has access to showing data and activity reports that can help you determine the best time to sell.
Look your best online. Make sure your agent will coordinate truly stellar home preparation, staging and photography. Consider having a professional video tour and interactive floor plans as well.

Have your agent hold a virtual open house. Live-streaming a virtual tour from inside the home is a great way for your agent to reach buyers and answer their questions in real time. Virtual open houses are also now promoted on virtually all home search websites and apps.


Prepare diligently for in-person showings.

Be sure that you or your agent provides hand sanitizer, single-use booties and masks along with a sign detailing the safety guidelines you would like visitors to follow while in your home. Open interior doors and turn on lights ahead of time to minimize touching. Disinfect high-use surfaces after each showing.
---

Find a Home | Sell Your Home | Property Research
Neighborhoods | Market Reports | Our Team
We earn the trust and loyalty of our brokers and clients by doing real estate exceptionally well. The leader in our market, we deliver client-focused service in an authentic, collaborative and transparent manner and with the unmatched knowledge and expertise that comes from decades of experience.
2737 77th Ave SE, Mercer Island, WA 98040 | (206) 232-0446
© Copyright 2020, Windermere Real Estate / Mercer Island
Now that Washington State Senate Bill 5998 has been signed into law, our local real estate excise tax—the tax paid when you sell a property—will be getting a facelift in 2020. The flat rate of the past will make way for a new tiered system which gives owners a tax cut on the first $500,000 of home value, keeps the current tax rate on the next $1 million of value, and then increases it sharply after $1.5 million.
The good news is that taxes will go down for the vast majority (~93%) of sellers in King County. Sellers of luxury homes that fetch more than $1.56m, however, will be paying more—much, much more in the case of multi-million dollar home sales.
Wondering how the changes might impact your bottom line when it comes time to sell? Scroll down or check out our quick reference worksheet…
DETAILS & BACKGROUND
The previous flat state REET tax of 1.28% (1.78% after the 0.5% local portion is added) will be replaced on January 1, 2020, by the following rates (total REET after King County local portion is shown in parenthesis):
1.1% (1.6%) – Portion of selling price less than or equal to $500,000
1.28% (1.78%) – Portion of selling price greater than $500,000 and equal to or less than $1.5 million
2.75% (3.25%) – Portion of selling price greater than $1.5 million and equal to or less than $3 million
3.0% (3.5%) – Portion of selling price greater than $3 million

These thresholds may be adjusted again in 2022 and every four years after that using a formula for calculating value trends.

The current state real estate excise tax rate has been the same since July 1, 1989 while the local portion of the rate has been managed by each jurisdiction individually. You can find the full details in this Real Estate Excise Tax historical rates chart provided by the Department of Revenue.

The state provides a summary of the history and use of the real estate excise tax in Washington State detailing changes over the years. Currently, the bulk of the estate tax (92.3%) goes to the General Fund. Beginning January 1, 2020, and ending June 30, 2023, revenue distributions must be as follows: 1.7 percent must be deposited in the Public Works Assistance Account; 1.4 percent must be deposited in the City-County Assistance Account; 79.4 percent must be deposited in the general fund; and the remaining amount must be deposited in the Education Legacy Trust Account. Beginning July 1, 2023, and thereafter, revenue distributions to the Public Works Assistance Account increases to 5.2 percent. You can find the full law and definitions in Chapter 458-61A WAC (Washington Administrative Code).
SO WHAT'S THE BOTTOM LINE?
If you sell for $1,561,258 or less in King County, you will pay the same or less (up $900 less) in REET after 1/1/20. This is great news for most property owners in King County and across the state. Because the rate states the same on the portion of the selling price greater than $500,000 and equal to or less than $1.5 million as it currently is, all the savings comes in the portion below $500,000. This begins to whittle away as you creep above $1.5 million and into the higher tax rate of 2.75% (3.25%).

If you sell for more than that amount, you'll be paying more–often much more. You can see from the quick reference chart below that the seller of a $2.5 million property will pay an additional $13,800, while a $5 million sale will cost an extra $55,550 and a $10 million sale a whopping $141,550 more.

Everyone will have a different take on the new tax rate, but if you have a valuable property and contributing more to the state's coffers isn't part of your charitable giving strategy, selling in 2019 might offer significant savings. On the other hand, selling in 2020 and beyond funds education and public works at greater levels than ever before, and that benefits everyone.
EXCISE TAX QUICK REFERENCE WORKSHEET

---
MERCER ISLAND

We earn the trust and loyalty of our brokers and clients by doing real estate exceptionally well. The leader in our market, we deliver client-focused service in an authentic, collaborative and transparent manner and with the unmatched knowledge and expertise that comes from decades of experience.
© Copyright 2019, Windermere Real Estate/Mercer Island. Originally posted on Windermere Mercer Island's "Local in Seattle" blog.